Prestige Delight PRWO 1.5 (1.5L OPEN TYPE) Electric Rice Cooker with Steaming Feature (1.5 L, White)
Rs. 1,999.00

Rs. 1,999.00
Tax included.
---
---
Product Description
If warm, moist and delicious rice is what you love with your meals, then you are going to love the Prestige Delight rice cooker. It comes with a high-quality Close Fit Stainless Steel Lid which ensures that the flavours of your food are retained within the cooking vessel. It also has Cool Touch Handles which makes it easy to carry around.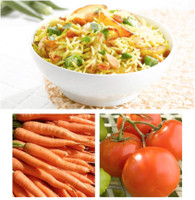 Retain Your Flavours
Cooking your food in this rice cooker's concealed vessel under high temperature does the trick in ensuring that no flavors, vitamins and nutrients are lost in the cooking process.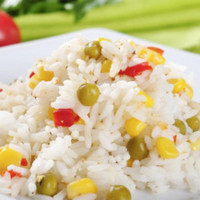 Prep It All at Once
Cooking multiple dishes at once can be a tedious process. This rice cooker allows you to cook your meals at one time and that too without compromising on your food's nutrition.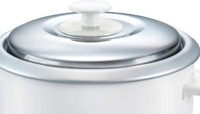 Close Fit Stainless Steel Lid
To be able to cook in a concealed vessel and thereby keep your food's nutrients intact, this rice cooker comes with a high-quality Close Fit Stainless Steel Lid which also has a steam vent to allow steam to escape. This helps prevent the overflowing of food out of the cooker. This rice cooker also has a durable and strong body which adds to its longevity.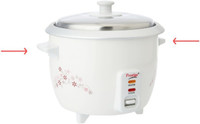 Cool Touch Handles
To make it easy to carry and also prevent you from hurting yourself, this rice cooker comes with convenient cool touch handles.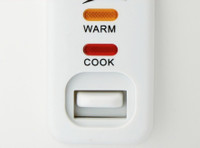 Control Switch
This rice cooker keeps an auto check on your food, thanks to its Control Switch lever which automatically shifts to 'Warm' mode from 'Cook' mode after it is cooked. The warm mode helps keep the rice warm and moist till you are ready to eat your meal.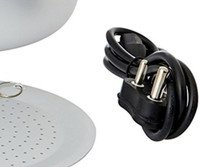 Detachable Power Cord
This rice cooker comes with a Detachable Power Cord which makes it quite portable and convenient to use. You can even serve your rice in this.
Specifications
General
| | |
| --- | --- |
| Model Number | Delight PRWO 1.5 (1.5L OPEN TYPE) |
| Type | |
| Color | |
| Capacity | |
| Total Pan Capacity | |
| Model Name | |
| Series | |
| Functions | cook porridge, soup , stew , pulao, idlis ,steam vegetables |
| Lid Material | |
| Sales Package | |
Product Details
| | |
| --- | --- |
| Auto Keep Warm Function | |
| Soup Making | |
| Steaming | |
| Detachable Power Cord | |
| See Through Glass Top Lid | |
| Tempered Glass Lid | |
| Water Level Indicator | |
Power & Safety Features
| | |
| --- | --- |
| Power Requirement | |
| Power Consumption | |
| Other Power Features | Keep warm mode, Detachable Power cord, cool touch handles, close fit lid |
Dimensions
| | |
| --- | --- |
| Width | |
| Height | |
| Depth | |
Warranty
| | |
| --- | --- |
| Warranty Summary | |
| Warranty Service Type | 1800-123-334411 (Toll Free), All Days: 8 am-8 pm |
| Domestic Warranty | |
| International Warranty | |